Workshops
At Cotélac, craftmanship has been omnipresent from the beginning. The designs, shaping,
knits, inking, and famous iconic pleats are entrusted to in-house workshops.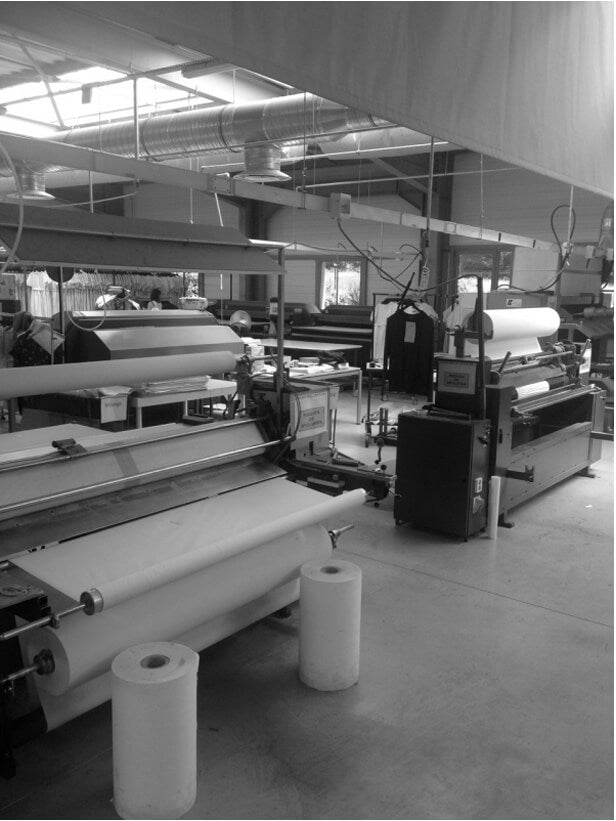 Based in Ambérieu-en-Bugey, France, where the clothing workshop and the fabric warehouse are located as well as a mini washing centre to determine how durable the fabric is, the workshop serves as an experimental laboratory for all our clothing models.
To understand Cotélac, you must first penetrate to the heart of
the special methods we have been using to make clothes for the past 26 years.

Raphaëlle Cavalli knows everything about the infinite possibilities posed by a fabric but she remains an artist above all. "I let my hands take over and I look at the results. Designing is like automatic writing," she explains as she looks at a detailed sketch that is ready to become a gorgeous floral dress. Patterns are always on a small scale at Cotélac. They're versatile, can
be used in other ways and are never invasive.
Exploring in order to create exclusive effects and surprises is the fashion house's other
motto. With her textile designer hat on, Raphaëlle Cavalli tirelessly pushes the boundaries of her research with clever fabric matches, creative dyeing,
totally new harmonies, special coatings, two-in-one clothes and so forth.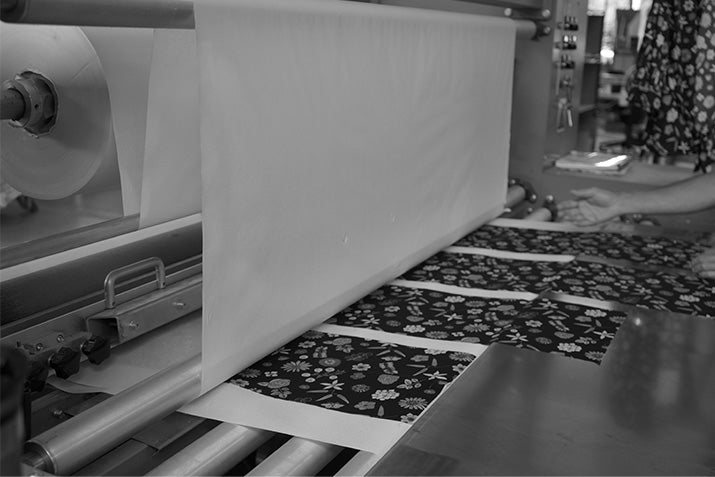 This progressive evolution is closely tied to Cotélac's spirit of authenticity.
Today, at its site in Ambérieu-en-Bugey, France, Cotélac boasts all the technical means and human resources for an innovative French production process.
Endlessly researching, with smart fabric matching, creative dyeing, special coatings and so on, Cotélac recovered and saved four old, one-of-a-kind pleat wrapper machines. These machines are able to transform fabric into sunray pleats, crystal pleats, round pleats, thin pleats, or mini French bouillonné pleats that constantly keep their shape memory. When we restored these pleat wrappers, we discovered even more new possibilities with their use. Pleats and tucks are constantly reinvented, enriched and accentuated by overprinting them with exclusive Cotélac prints.