IT'S TRUE, BECAUSE I IMAGINED IT…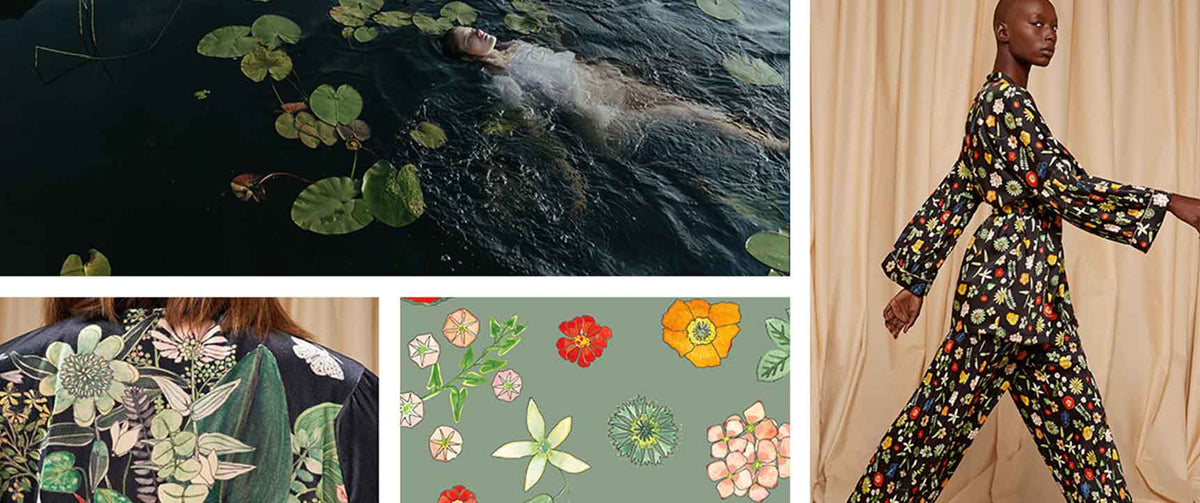 Cecile Mataillet
Flowers, flowers, everywhere…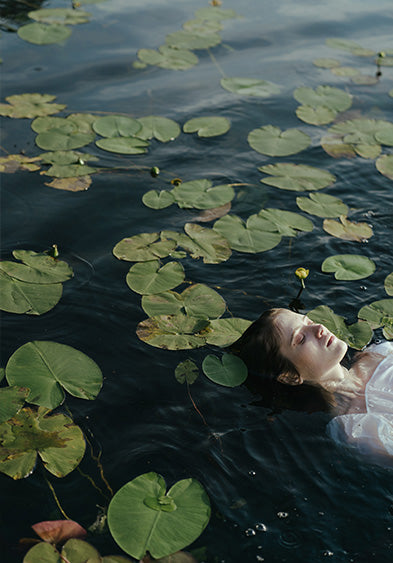 The second source of inspiration for our Fall-Winter 22-23 collection is Boris Vian's poetic, surrealist tale. L'Écume des Jours (published in English as Froth on the Daydream, or Mood Indigo). The author sets the tone from the very beginning:"This story is entirely true, because I imagined it from one end to the other". Vian's work breaks the bounds of conventional rationality, focusing instead on the irrational and the absurd.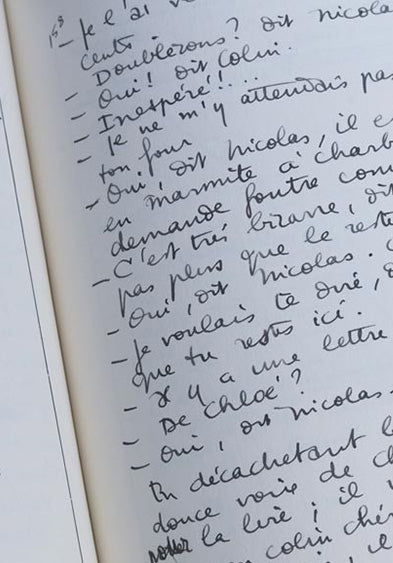 In Vian's story, a young couple, Colin and Chloé, discover that Chloé has a waterlily growing in her lungs. There's only one way to slow the progression of the disease: "She must be surrounded by flowers at all times, so that they can scare the waterlily". Colin rises to the occasion, keeping his beloved supplied with blooms in a desperate attempt to save her life.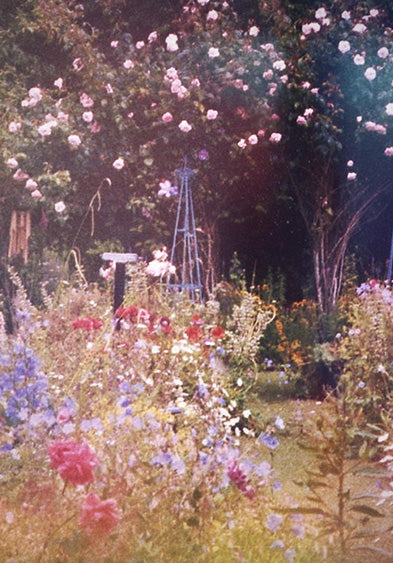 The pieces in this theme feature a riot of luxuriant, vibrant vegetation. Think baskets, bouquets and towering piles of flowers and plants, each brighter, more extraordinary, and more magical than the next. The resulting impression? A dense, dreamlike, secret garden – an enchanted place to lose yourself in.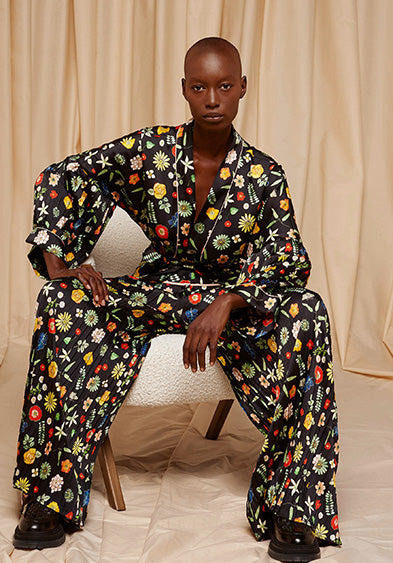 A bouquet a day keeps the doctor away
Boris Vian's imaginary world is a poetic, wacky, but ultimately coherent parallel universe. His stories are strange, but also somehow familiar. In L'Ecume des Jours, for example, Colin invents a "pianocktail" – an instrument which mixes drinks "that taste exactly like the music you play on it".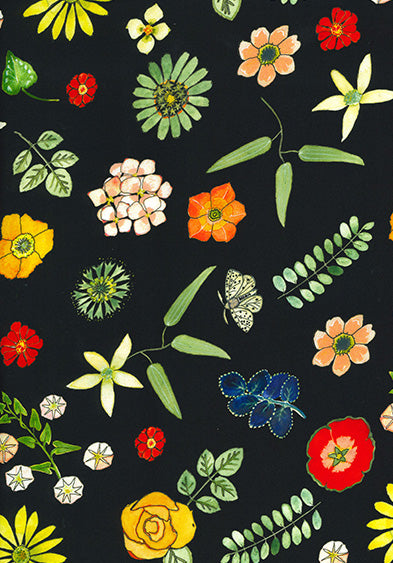 While it's not something you're going to see in bars and restaurants any time soon, the appeal of the multisensory experience is obvious. In a similar way, it's not too much of a stretch to think that flowers could be used to cure illnesses: imagine a "pharma-florist", making up bouquets for specific ailments on prescription…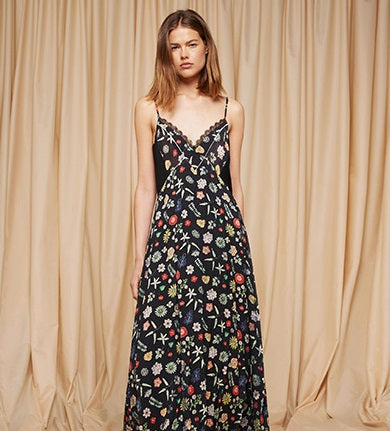 While we can't promise to cure what ails you, we do think that everyone could use more flowers in their life. Our floral compositions come in a variety of cotton, knitted and soft flannel fabrics, ready to slip into your everyday wardrobe.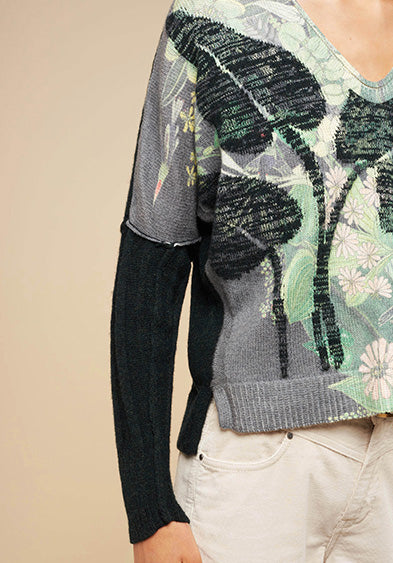 Knit me a garden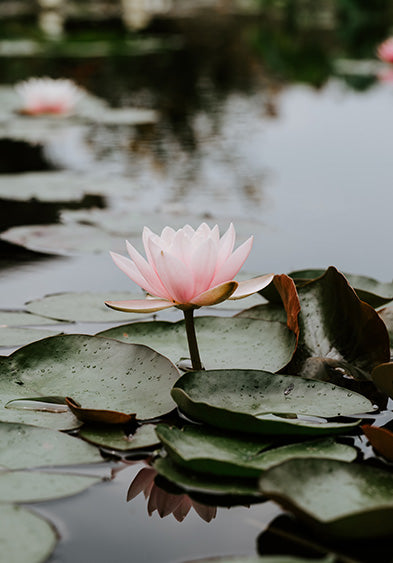 This sophisticated sweater showcases the very best in Cotélac style. The main motif is knitted into the front of the garment using an intarsia* technique, then the whole piece is sublimated by hand in our workshops.
The result? A plant that seems to be growing up through the fabric… like a waterlily, reaching for the sun.
* intarsia: a knitting technique used to create motifs directly in the fabric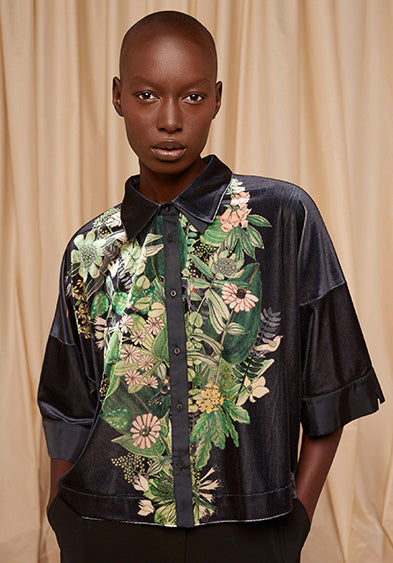 Black velvet
I don't want to earn a living. I amliving".Vian's Colin is young, naïve, and flippant… and that's what makes him so irresistibly charming.
His aim in life is simple:
"So what do you do, then?"" I learn things, and I love Chloé," said Colin.Our bouquets are set against a backdrop of soft, satin-like black velvet, like the inside of a jewellery box, or a black cat luxuriating in the sun. The effect is warm, eye-catching, and seductive, while the weighty drape of the fabric creates a feeling of relaxed, devil-may-care elegance.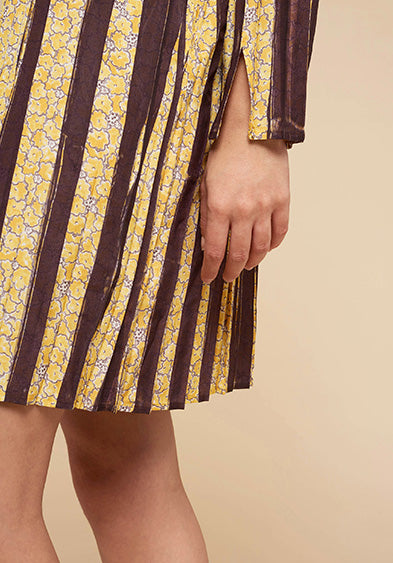 Now you see me, now you don't 
The early chapters of Vian's tale are packed with warm tones:"The kitchen corridor was bright, glazed on both sides, and a sun shone on each side because Colin loved the light. There were meticulously burnished brass taps placed here and there. The suns reflected off the taps, creating a fairylike effect".As time passes, however, the situation changes, and the atmosphere becomes increasingly sombre. Our "Corbeille d'argent" (silver basket) collection reflects this darker feel. The fabric used here features an exclusive print, designed in our studios, then engraved and printed in our workshops. It's pleated and shirred into shape in our workshops, before being crushed and over-printed using darker hues. Dresses, shirts, and blouses emerge from the process totally transformed, like butterflies leaving their silky cocoons.