Become a partner
Are you passionate about Cotélac's fashion, artistic expression and creative world and want to help us expand in France and internationally? Maintain Cotélac's culture of craftsmanship and creative expertise. Sell unique, original and timeless collections. Become an ambassador for our fashion house; a family business that has close ties with its partners and customers.
1- Open a store
Cotélac and Acoté are looking for partners sharing their values so they can grow their distribution network and set up new stores.
We are targeting cities with more than 75,000 inhabitants, with a minimum space of 70 m2 in location N1, and 1 A.
By joining us, you will benefit from:
- The corporate identity of our brands, marketing communications and loyalty schemes.
- Training in products and sales techniques by our teams.
- Logistical and IT support.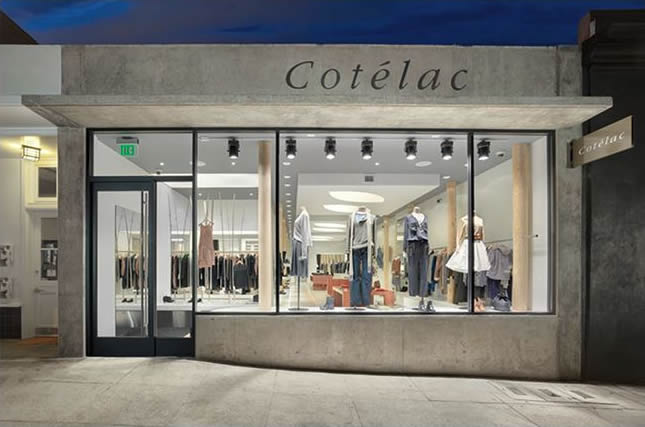 2 - Sell via multi-brand stores
Want to expand your brand portfolio and thus sell pieces with a unique identity that have a history and display real craftsmanship?
Cotélac is looking for multi-brand boutiques in France and abroad to distribute its Cotélac and Acoté lines.

Join the adventure!
If you are interested, please feel free to contact us by the following means:
- By email at the following address:contact@cotelac.us- By phone on 2034516646
We will get back to you as soon as possible to discuss your project.