BETWEEN ARCHITECTURE AND OPEN SPACES

Cecile Mataillet
Roman Vlasov is a Russian conceptual architect who designs hypnotic creations that blend in perfectly with their environment. With his concepts, he blurs the boundaries between art and architecture by proposing minimalist buildings with prominent, sometimes rounded curves, succeeding at the same time in inviting the outdoors into his creation. A true futurist designer who could be classified in the deconstructivism  movement, he is inspired by the great names of the end of the last century, such as Zaha Hadid and Oscar Niemeyer.
Nature as a working board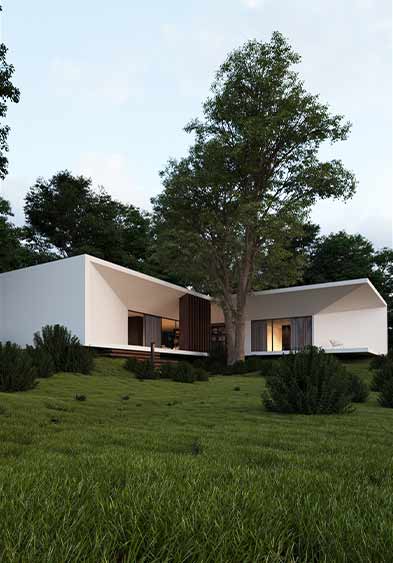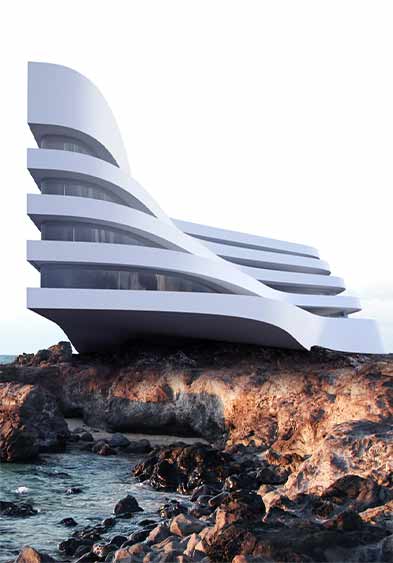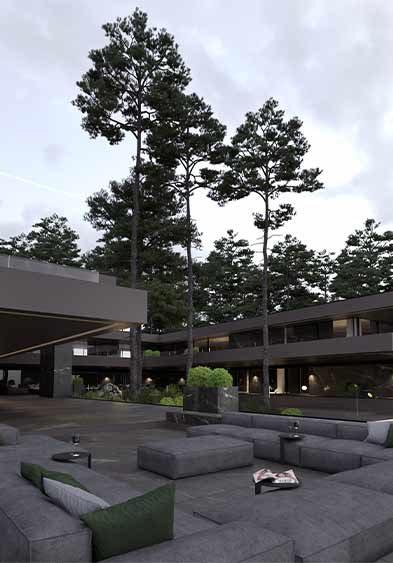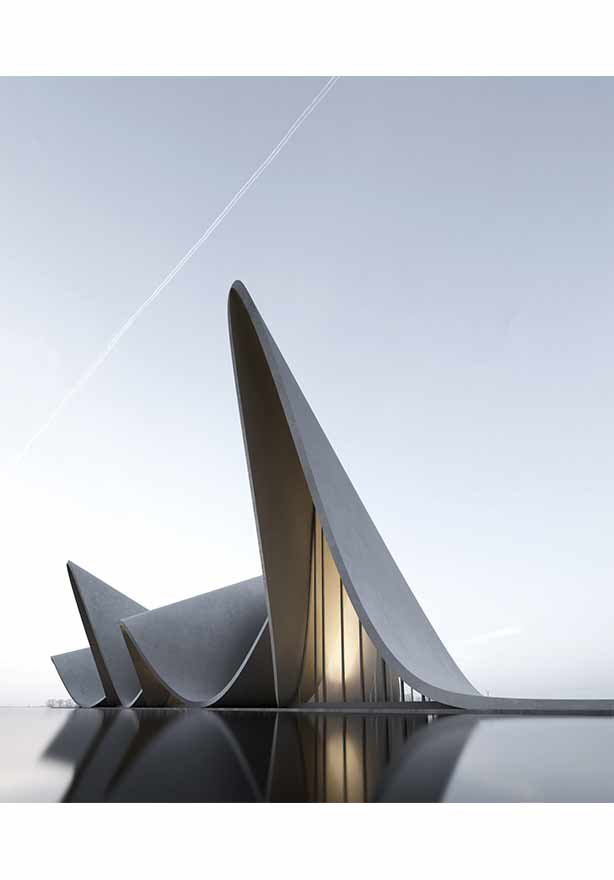 Projects, architectural concepts or real orders, all its constructions are developed using the latest technologies and aim to be environmentally friendly. Numerous data are considered during the conceptualisation of the building, such as the exposure, the relief of the place, the materials available nearby... Everything is thought out to integrate the surrounding environment as well as possible.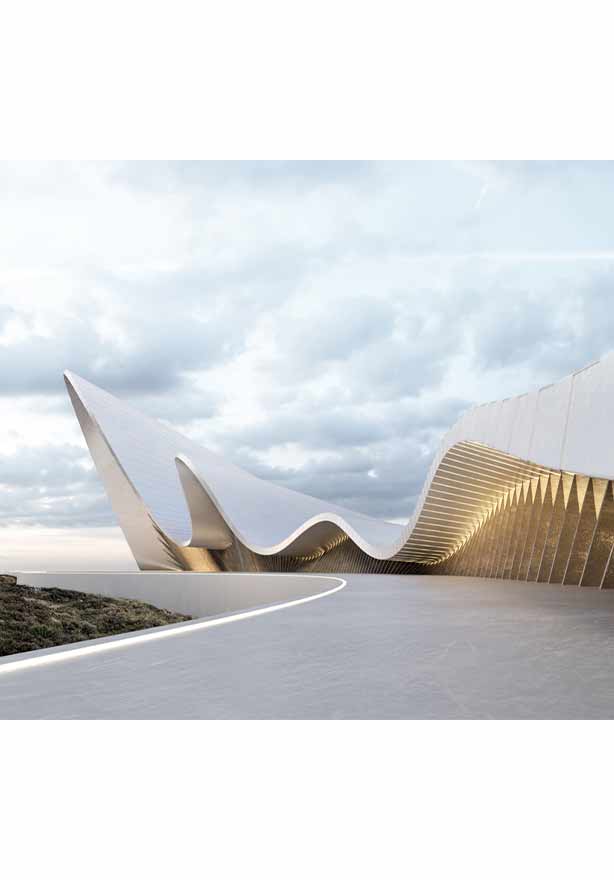 Roman Vlasov's work with his team of architects and designers relies heavily on curves and various forms.
They make the best use of these forms to highlight the building without distorting the environment in which it stands. Even better, the place is enhanced, forming a "whole", resulting from the association of the creation and the surrounding space. These architectural reliefs give life to the building, in the same way that the materials and cuts chosen by our designers give life to our collections.